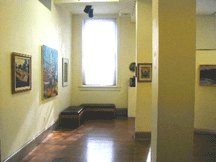 Some folks smoke a cigarette after an especially "lovely episode." After our three and a half hour "lovely episode" with Cary, we chowed down on nine pizzas!! We ate NINE pizzas!! Four pepperoni, three cheese and two white.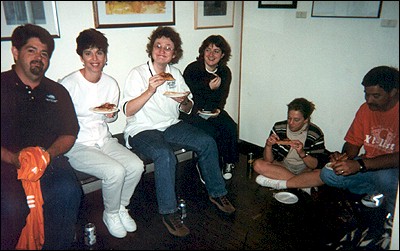 Bill, LeeAnn, Aileen, Sarah, Melanie & Dale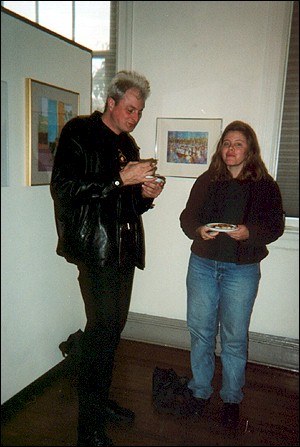 Graham & Jenny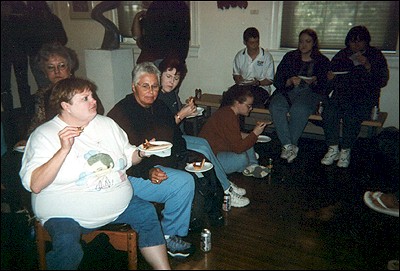 Doesn't Cheryl look as if she's defending her last piece of pizza?!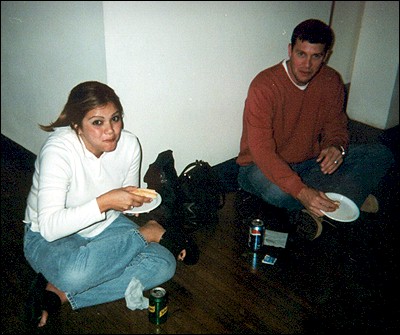 Sandy & Jason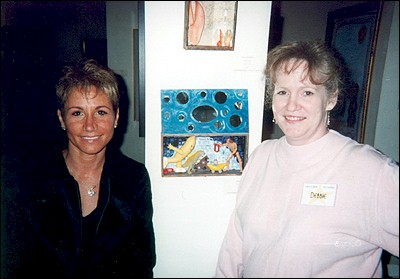 When Debbie & I first visited CHAW several months ago, there was a lovely Barbie diorama. (Lovely? Actually, it looked as if someone had scooped the clutter off of my daughter's bedroom floor, glued it in a frame and called it art.) Imagine our disappointment when we found it gone. Imagine our delight when we discovered this awesome Banana Man & Dinosaur vs. Tarzan diorama.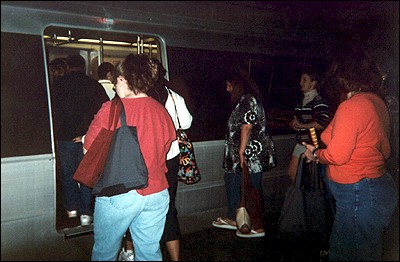 No pictorial expose would be complete without a couple of shots of the Metro. With Little Deb as our guide, we zipped here and there without any troubles.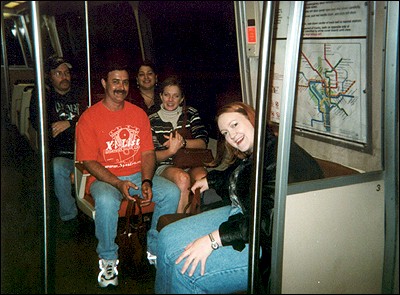 John & Tina, Dale & Melanie and April.
On our way back to Union Station from CHAW.
---
Friday:
Enter Madame
That Touch of Drink
Notorious
An Éclair to Remember

Saturday:
The Philadelphia Cream Cheese Story
Merrily We Go to Hill
The All Full Truth
This is the Sights
Gunga Dinner
The Late, Late, Late Show
CaryTrivial Pursuit
Sunday:
Howsaboutaboat