Cary himself was very circumspect about who and what he talked about in his life. His personal life was just that ... personal.

This is perhaps the most difficult page for me to include on my site. Several of the biographies written about Cary seem to relish the idea of finding derogatory bits of his life, whether real or supposed, and sensationalizing on them.

Cary did write his autobiography, not in book form, but as a three-part installment in a magazine. There seems to be very little that he's kept from us, from his mother's 'death' to his use of LSD. From his mischievous youth to his failed marriages, he is honest, forthright. Since his own words are available, and since he was such a private person, I prefer to honor him by skipping most biographers and relying on Cary's own words to tell his life story. -- Debbie Dunlap

Archie Leach
by Cary Grant
---
Unless otherwise noted, the following reviews are courtesy of
ZoŽ Shaw, beloved founder of the Cary Grant Mailing list and original owner of "The Ultimate Cary Grant" pages.
To purchase these books, click on the book photo.
If you are unable to click on the photo, then that book is out-of-print.
If the book is out-of-print, here are some excellent sources for finding books: (Bookfinder & Alibris are my favorites.)
Bookfinder
Alibris
ABE Books
Bibliofind
Biblion
Half.com
Ebay
Cary Grant: A Celebration of Style


Richard Torregrossa; forward by Giorgio Armani
New York: Bulfinch Press, 2006
ISBN: 0-8212-5760-9
Cary Grant fans have been waiting a long time for such a worthwhile treatment of the man and his work. Not his film work, but a piece of him that isn't just gossip and hearsay. A Celebration of Style is born from bona fide research and reporting on what set Cary Grant apart from his peers. The book is interesting and easily read as well. Congratulations and thanks to you, Mr. Torregrossa.

While Mr. Grant's style was only one part of his personality and work, it was indeed the part that provided the basis for all the rest. My father always said that he'd take luck over skill any day. To quote his favorite coach, "Luck is what happens when preparation meets opportunity." That's what this book is about. The painstaking, thorough, and never-ending preparation of one Archie Leach. Preparation as an actor and as a gentleman.

While I understand one reviewer's temptation to knock the rating down one notch for want of more pictures and a lower price tag, I have to admit, I haven't recently been more pleased with a book. The pictures selected are appropriate for what the author is discussing and are not only plentiful, but some are rare. The price to publish these must be rather high.

Another reviewer is also correct in pointing out that a picture that appears to be labeled as Douglas Fairbanks, Jr. is not either of the Fairbanks men. The gentleman in the picture is actor Dan Tobin portraying Grant's attorney in The Bachelor and the Bobby-Soxer. Regrettable error, but not remotely offensive.

Overall Cary Grant: A Celebration of Style is a delightfully professional work which tells us about one extraordinary man's art and gives us ordinary folk some practical tips and guidelines for improving our own wardrobes without being preachy or condescending. -- Nancy Bruce (cg.net's Trivia Queen)
Article by Richard Torregrossa
Hey, Deb
Thought I'd give you an update on my CG doings. Contributed two CG blogs to OntheFly.com's "Modern Gentleman's Blog" about CG.
Eager to hear your opinion and those of any others who would like to post on your site or on "The Modern Gentleman's Blog."
http://www.onthefly.com/blog/gentleman/?page=1
Wednesday Apr 16, 2008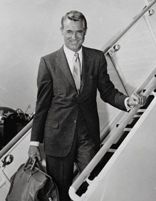 Was Cary Grant a "Modern Gentleman?" Part I

More than a year after my biography, ďCary Grant: A Celebration of Style,Ē was published, and after writing more than a few articles about him during that time, I return again to the topic.
But I do so not because of any obsession with the iconic movie star or lack of interest in a new subject or even to shamelessly plug my book. I do so because Cary Grant is of enduring interest to you, the movie fan, the sartorialist, the connoisseur, the keen-eyed shopper.
Rarely does a day go by that I do not receive a question about him sent to my web site email address. The appetite for information about him seems insatiable, a testament to his timeless appeal and his mystifying achievement as a man of style.
The questions are far ranging, running the gamut from the arcane, such as, ďďHow much starch did he like in his shirtsĒ (very little), the merely curious, ďWhich brand of watch did he wear?Ē (Cartier) to those typical of film fans, such as, ďWho was his favorite actress?Ē (Grace Kelly).
But the question that interests me now is one posed by On the Fly founder & fellow blogger, Ami Arad: ďWas Cary Grant a modern gentleman?Ē For the answer, tune in next week...
Posted at 10:10AM Apr 16, 2008 by Richard Torregrossa in General | Comments[0]
Tuesday Apr 22, 2008
Cary Grant - Modern Gentleman, Part II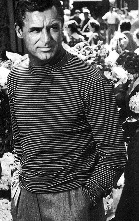 Last week, we explored a question at the intersection of On The Fly's point-of-view and my book: Was Cary Grant a "modern gentleman"? Itís an intriguing question because Ami would consider Mr. Grant an icon of "Old School" style -- an actor who not only made movies during Hollywoodís golden era but who epitomized it. And that was a very long time ago.
But the arc of his life, from Archibald Leach, a poor and awkward kid from the English provinces, to the suave movie star at the top of Hollywoodís A-list, is essentially a story about a very modern obsessionó the makeover.
By dint of a shrewd understanding of the transformative power of styleóand by style I include not only how he wore his suits and ties, but how he walked and talked, where he spent his days off, and the quality of his mind and characteróhe became the man he wanted to be, a change so profound it is, I believe, largely the reason for the continuing interest in him as not only a movie star but as an historical figure.
His journey is one from which we all can learnónot as a dry academic exercise but as a kind of entertaining guide that reflects our own interests and goals. One of which is the quest for the best and most tantalizingly unique products at the best value.
In Grantís day finding the best but not necessarily the most expensive objects was truly a quest, an abiding passion that meant exploring the shops and showrooms in cities all over the world.
Visiting Rome, he discovered the luxurious bespoke suits of Caraceni. In Milan he selected cashmere and silk sweaters by Pasquale Avon Celli, a genius with fabric who made a splash in the 1920s with his silk three-button polo shirt whose legendary quality was achieved by the importation of looms with 36 needles that were then only used to produce womenís stockings.
Grant, most notably, wears a long-sleeved striped Avon Celli polo in ďTo Catch a ThiefĒ which he paired with a red foulard for one of the most memorable looks in film history.
When in London he visited Aquascutum for one of their signature rain coats, Hawes & Curtis for a new glen-plaid suit, Lobb or Tuczek in Mayfair for a fitting with the legendary George Cleverley who might make him a new pair of benchmade tasseled loafers, and then off for window-shopping in the Burlington Arcade, searching its shops for the new and the novel, from hand-crafted chocolates to a nifty new pair of cuff links.
His scents were selected from Floris, Creed and Aqua di Parma. In New York he might make a stop in Brooks Brothers for one of their off-the-wrack button-down white shirts he liked so much. Then to Tiffany and Verdura whose help he enlisted for the jewelry he designed specially for his wife Barbara.
Later in his life he discovered shirtmakers and tailors in Asia and his garments would travel back and forth from Beverly Hills to Hong Kong with alteration instructions until the garments met his exacting standards. Adjustments of 1/8th of an inch on a shirt sleeve were not unusual.
Accumulating a fine wardrobe was far more perilous than it is for fans of On The Fly. When the Andrea Doria sunk off the coast of Nantucket on July 25, 1956, Grantís third wife, Betsy Drake, was onboard with a batch of his custom-made shirts that she was transporting from Europe. Betsy was rescued but his shirts went down with the ship.
There were far fewer luxury brands then than there are today, so there were far fewer choices, and of course they were not nearly as accessible for him as they are for us, thanks to the wonders of technology.
Perhaps the image we have of Grant is one of staunch conservatism, a man dressed more like a banker than a daring sartorialist. (Itís that damn gray suit in ďNorth by NorthwestĒ!). But this is not really accurate. He was very cutting-edge, very forward-thinking in just about everything he did.
Was Cary Grant a modern gentleman? Indeed he was. In fact, I think he had what I would call the essential quality of the modern gentlemanóa passion for style, innovation, and quality that is shared by fans of On the Fly who explore this site not as a chore but as a joyful journey, though one without all the travel expenses Mr. Grant no doubt incurred.
---

Recently, Richard Torregrossa graciously offered to do an interview with cg.net. Richard's respect for Cary Grant and his appreciation for Grant's contribution and continuing influence is a breath of fresh air.
CLICK HERE TO READ THE INTERVIEW >>>>>>>
---


Cary Grant: A Celebration of Style
Richard Torregrossa; forward by Giorgio Armani
It is simply fact that throughout his lengthy career,
Cary Grant epitomized a suave elegance that remains unparalleled today.
~ Amazon review
Cary Grant: A Life in Pictures


Jenny Curtis
New York: Friedman/Fairfax Publishers, 1998
ISBN: 1-56799-565-9
This book is special. Not least because it was written by a true fan who is a member of the Email Warbrides, but because it is one of the most original CG books in a long time. The aim of this book is to show off as many great pictures of CG as possible and use them to tell the story of his life and career. And what pictures they are too - many of these have not been seen in any CG publication previously!! An absolute must have for CG fans. -- ZoŽ

This is one of the books I will heartily recommend! Here is what I wrote in the comment section for Amazon.com: Indeed, this book is one meant to be displayed. I was immediately struck by the slick, high-quality paper used to enhance the many, many photos of the dashing Cary Grant. Ms. Curtis leads us through Grant's life with comprehensive, yet concise captions beneath each photo. The dignity and charm in her writing reflect the beloved characteristics that personified Cary Grant. -- Debbie

Beverly Bare Buehrer
New York: Greenwood Press, 1990
ISBN: 0-313-26443-0
This book contains a short biography, but has the most comprehensive filmography and details of other appearances (TV, stage and radio) available. In addition to giving the cast, crew, plot and reviews of his films, most are added to with comments. These comments include information about the making of the film, choice of stars, profitability, working relationships, and events that occurred in Cary's life during the making of the film. A very useful chronology of Cary's life and work is also included. While this book does not contain many of those wonderful images we all like to gaze at, it is an excellent Cary reference which deserves to be on every Cary fans bookshelf. -- ZoŽ

"It is an excellent Cary reference which deserves to be on every Cary fans bookshelf." I whole-heartedly agree with this conclusion, ZoŽ. I'd call Buehrer's book my Cary Grant encyclopedia. Probably the book I turn to most often. If you want a comprehensive guide to Cary's work, this is it. You won't find better. -- Debbie
The Complete Films of Cary Grant


Donald Deschner
Citadel Press
ISBN: 0-8065-0376-9
A short but comprehensive biography, is followed by complete details of all the films CG ever starred in - including cast lists, a short synopsis of each film, and reviews of the films written at the times of their release. An excellent book - a serious must have. -- ZoŽ

This was the first book given to me in my beginning days of Cary fandom. It is quite dog-eared. Deschner lists all of Cary's movies in chronological order, with a short description of each film and a few pictures from each movie, as well. I poured over this book, dreaming and hoping for the day I'd have all of the movies listed. As I'd find a movie, I'd check it off on the index page. One day ... I checked off the last of the movies! I still refer to this book often for bits of movie info. It's a great resource book!
-- Debbie
Evenings With Cary Grant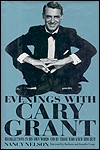 Nancy Nelson
Headline books
ISBN: 0-7472-0511-6
Subtitled "A portrait in his own words and by those who knew him best" - says it all really. A very....er....nice book. No nasty bits, and lots of good CG quotes, and memories of CG by his friends and family. Definitely worth having.
-- ZoŽ

The author was someone Cary trusted and worked with. She was the one who persuaded Cary to do "Conversations with Cary Grant." This book has the approval of Barbara and Jennifer Grant, so who am I to withhold my approval?! Some nice photos and personal anecdotes. -- Debbie
Cary Grant Film Album


Allen Eyles
London: Ian Allen, 1971
Only 52 pages in this wonderful soft-cover book. But what those pages are full of is PICTURES!! A mini bio of a few paragraphs is at the beginning, but the rest is photos, photos and more photos, with very short movie plots scattered throughout the photos. Find it!
Gotta have it!! -- Debbie
Cary Grant - A Celebration

Richard Schickel
London: Bloomsbury Books, 1983
ISBN: 1-85471-497-X
London: Pavilion Books, 1983
ISBN: 1-86205-018-X (new edition)
An average biography, but mostly a critical study of his films, with a short filmography at the back. Really stands out for the pictures it has in it. An abundance (maybe even an overload) of the best pictures I have seen of the man. You should get this if you seriously rate his looks.......
I recently purchased the new edition of this book - published in the "Legends" series in 1998. The new version is a paperback, and does not contain the abundance of pictures as the first version - it concentrates more on the textual content. The text is essentially the same, although the author has updated it with his thoughts about Cary's work since he wrote the first edition. -- ZoŽ

Again, I do own it, but I've not read this book. Great bunch of photos, though. I do love picture books of Cary! And this one has some wonderful photos. -- Debbie

Geoffrey Wansell
Bloomsbury Books
ISBN: 0-7475-2487-4
This is very pictorial, much like "A Celebration" (see above). It is packed with pictures, many of which I haven't seen in other books, but the text is basically the same (arranged differently with a few new bits added) as Wansell's other book. -- ZoŽ
Cary Grant - A Class Apart

Graham McCann
Fourth Estate
ISBN: 1-85702-366-8
A very well researched, detailed bio. The book is very analytical and makes an interesting (if complicated) read. I wouldn't recommend it as a first bio - purely because if you have read some of the others first it will be easier for you to follow some of the rather complicated analyses of books/film reviews/marriages etc. -- ZoŽ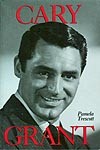 Chuck Ashman & Pamela Trescott
W.H. Allen & Co
ISBN: 0-352-32130-X
Short and sweet, this is the first biography I bought (after seeing most of the films, and reading books from the library...) -- ZoŽ

Haven't read this one yet. Just got it!
-- Debbie
Cary Grant - The Light Touch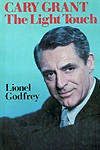 Lionel Godfrey
WH Smith/ Doubleday Book Club Edition
I got this one out of second hand bookshop in Brighton in 1993, it provided me with some holiday reading - but nothing particularly special. -- ZoŽ



Cary Grant - Haunted Idol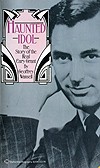 Geoffrey Wansell
Collins
ISBN: 0-00-216371-3
A complete biography, nothing much more to say about this one. -- ZoŽ
Cary Grant - An Unauthorized Biography

Albert Govoni
Robert Hale & Co.
ISBN: 0-7091-4186-6
This is my earliest biography, written in 1971 (my version printed in 1974 - the year after I was born!) it probably isn't available any more. I got it at a jumble sale....why would anyone want to throw out a book about CG?!?!? -- ZoŽ

Cary Grant - A Touch of Elegance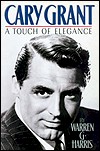 Warren G. Harris
Sphere Books
ISBN: 0-7474-0202-7
A goodie this one. Pocket sized (in paper back!) it crams in as much as possible about the man by using tiny writing.....try not to strain your eyes!!! -- ZoŽ

A Touch of Elegance
The Lives and Loves of Cary Grant

Lee Guthrie
New York: Drake Publishers Inc., 1977
ISBN: 0847316130
Cary Grant: In the Spotlight

New York: Galley Press, 1980
ISBN: 0-8317-3957-6
Biographical behind-the-scenes tidbits highlight this book of photos. The last third of the book is a filmography with photos and cast listing. It had lots of pictures, so I had to have it.
-- Debbie
Cary Grant Stopped Me Smoking
(The Hypnagogic Method)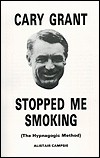 Alistair Campsie
The Piper's Press, 1991
ISBN: 1-872095-01-1
Excerpt from Alistair Campsie's entry on the Recollections page"
"In those days Cary Grant was married to Betsy Drake who, apart from looking lovely, had an intellect to match, and I had discovered she was using hypnosis on him to calm his nerves before filming. I wondered in turn if she had used hypnosis on him to stop him smoking. Edinburgh was just starting one of the first stop-smoking campaigns, much to the outrage of the city's larcenist tobacconists, and I was absolutely desperate to stop ciggies myself and had tried every known method with a fatal lack of success."
[Click here to read Alistair's recollection.] or
[Click here to contact Mr. Campsie about ordering Cary Grant Stopped Me Smoking.]

To Catch a Spy: A Toby Peters Mystery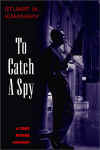 Stuart M. Kaminsky
Carroll & Graf
ISBN: 0-786710233
Fiction, with Cary Grant as its leading character:
This old-fashioned cliff-hanger literally begins and ends with Cary Grant and Toby Peters, Hollywood private eye, hanging from crevices on the cliff face of Laurel Canyon as a man with a gun peers over the edge. The body of the book pulls back from the precipice, explaining, in Kaminsky's comic fashion, how the unlikely duo ended up there. This novel is worth reading even without the stunner of a plot, complete with Cary Grant, widely believed to be a special agent for the British Intelligence Services, using charm and acrobatics to help the war effort and escape the Nazis. It's worth it for the movie trivia, the details of life during the war, for Mrs. Plaut's boardinghouse, for Toby's storage-room office just off Shelley Minck's "dental chamber of mayhem," and, of course, for Kaminsky's jaunty way with dialogue and plot. Grant seeks Peters out to deliver a bag containing money in exchange for a package. The messenger is killed, but Peters uses his dying words and discovered wallet as entree into the shadowy world of espionage. Another Kaminsky winner. - from Booklist
Click here for a



by Shelby Peck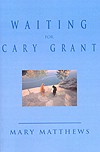 Mary Matthews
Xlibris
ISBN: 1-4010-9404-X
Waiting for Cary Grant is the story of Harlan Michaels, a powerful trial lawyer who usually flees romance as quickly as his Gucci loafers can carry him. He's immersed in a deadly wheel case when he meets Lana Stewart, a therapist, who is treating his orphaned client. He's immediately intrigued by the long-legged blonde's indifference to his wealth and stature. Lana longs for someone like Cary Grant and has a penchant for Cary Grant movies. To plead his case, Harlan will need the courage of David and the wisdom of Solomon. -- back cover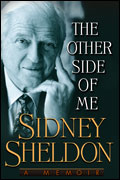 Sidney Sheldon
Time Warner Book Group
ISBN: 0446532673
Bestselling novelist Sheldon's memoir is reminiscent of his colorful novels, a rags-to-riches yarn replete with struggle, an indomitable hero and eventual glamour. It opens with a 17-year-old Sheldon preparing to commit suicide in Chicago in 1934. "[L]onely and trapped," he wanted to attend college but couldn't afford it. Thankfully, his father intervened, and the young man got a new lease on life. He went from being an RKO theater usher to a struggling songwriter, then a top-flight Hollywood screenwriter in a few short years. For the next 30-odd years, Sheldon wrote and directed films, meeting studio honchos and stars like Kirk Douglas, Judy Garland and Marilyn Monroe. The author's impressive achievements include a WWII flying stint, a screenwriting Oscar for 1947's The Bachelor and the Bobby-Soxer, a Tony for writing the 1959 Broadway hit Redhead, the creation of four classic TV series (including I Dream of Jeannie) and several bestsellers (Bloodline; The Sands of Time; etc.). Yet these accomplishments came with bouts of depression and the death of a child. While the book is long on Sheldon's Hollywood and television days, it skimps on his domestic and publishing lives. Still, that shouldn't stop Sheldon's legions of fans from lapping this up. -- Amazon.com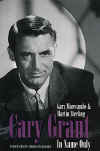 Gary Morecambe/Martin Sterling
Robson Books
ISBN: 1-86105-466-1
While it is very clear that this is a book written by huge Cary Grant fans, it doesn't have a sense of idol worship, nor is it fluffy or syrupy because the authors are afraid to mention his human frailties. Gary & Martin are doing quite a good job of making him seem like a real human being instead of some Hollywood demi-god. Some writers, in an effort to de-throne the idol seem to feel a need to 'bring him down to size' by denigrating him. I haven't felt a sense of that at all. It's as if he were a good friend that they're writing about. A friend they've simply accepted, and in that acceptance have recognized that there's a man behind the screen persona. -- Debbie
Cary Grant:
A Pyramid Illustrated History of the Movies

Jerry Vermilye
New York: Pyramid Publications, 1973
ISBN: 0-88365-291-9
Another gem of a book. This book (a small hardback) seems to be the one on which many other CG bio's are based. Not only does it cover his life and career, it has a fantastic selection of Cary pictures. Including an extremely handsome Cary with a 'tache on p.47!! -- ZoŽ

I do own it, and though I've not read this book, I do love looking at the pictures! ZoŽ's right about that mustache photo. Since Cary only wore a mustache in "The Last Outpost," it is a very rare treat to see him with that bit of fur above his lip. Better wear a drool bib when looking through this book. Don't want to get the pages damp!
-- Debbie
Cary Grant: Comedy and Male Desire


Andrew Britton
Tyneside Cinema (Tyneside Film Theatre Limited) ISBN: 0-946493-006
This slimline "book" is not a biography. It is however, a very good essay identifying elements of Cary's screen persona and analyzing his movies. If you are a film studies student, or just want to gain a greater insight into CG's movies, then this small, inexpensive "book" could be the one for you! -- ZoŽ

Here, I must vehemently disagree with ZoŽ. I see absolutely no merit whatsoever in this essay. Not only does Britton analyze the fun right out of Cary's comedies, he uses an extensive vocabulary, e.g. his definition of screwball comedy - "recovered infantile polymorphousness," to the point of utter ridiculousness. My opinion: Britton is a polysyllabic, phallic-obsessed, fatuous, essayist. -- Debbie

A film's a film. As Hitch would say when someone would get all upset on the set, "Come on, fellas, relax -- it's only a movie." Now, if you want to bisect it and tri-sect it and cut it up into little pieces, well, that's up to you. We made them. We didn't know their intentions half the time, except to amuse and attract people to the box office. -- Cary Grant
The Private Cary Grant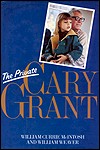 William Currie McIntosh & William Weaver
Sidgewick & Jackson
ISBN: 0-283-99511-4
I have two copies of this one - one hardback published before his death, one softback published after. The latter has an extra chapter...exciting stuff. Written by two men who new CG personally it's an interesting read. -- ZoŽ

Bill Weaver, Cary's secretary during the "Dyan" and post-"Dyan" phase, does a good job at both elevating and demeaning Cary. While I do indeed give credence to the believability of this book, it galls me that a personal friend would so demean Cary's memory. To use Shunderson's words from "People Will Talk": "You're little, in the mind and in the heart. Tonight you tried to make a man little who's boots you couldn't touch if you stood on tiptoe on top of the highest mountain in the world. And as it turned out, you're even littler than you were before." William McIntosh and William Weaver ... you are very little people.
-- Debbie
Marc Eliot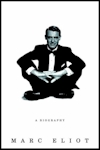 Harmony
ISBN: 140005026X
Another bio about our favorite fellow hits the shelves September 2004. After reading the reviews and at 448 pages, this book appears to be nothing more than a whole lot of gossip - especially about Cary's relationship with Randolph Scott. Why is the homosexual camp so intent on including Cary in their agenda? This isn't a book that I'm going to bother putting on my bookshelf.
An Affair to Remember - My Life with Cary Grant


Maureen Donaldson & William Royce
Futura Books
ISBN: 0517074184
No, this wasn't written by one of the five wives, this is by one of the other women. Its not a biography, more a love story. If you like trashy novels, you'll love this. You could easily forget its about CG. If it all happened, I'm amazed at the woman's memory for detail - its filled with it. In spite of this though, this book does provide you with a great insight into Cary's relationships with women. -- ZoŽ

A kiss and tell book that has a great deal of credibility. Donaldson's and McIntosh's (see The Private Cary Grant) accounts support each other. Again, though, why trash a man you say you loved. Maureen Donaldson ... like McIntosh & Weaver, you are a very small person. -- Debbie
Cary Grant - The Lonely Heart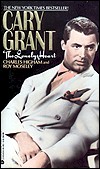 Charles Higham & Roy Moseley
Hodder & Stoughton
ISBN: 0380710099
Full, frank and very good. A good biography - but you shouldn't necessarily believe everything in it. A lot of this book seems to be based on gossip rather than facts, so you should try sift out fact from fiction where possible!
-- ZoŽ

I have this book, but have never read it. Why? I read ZoŽ's review and didn't wish to read gossip. -- Debbie
Cary Grant: The Wizard of Beverly Grove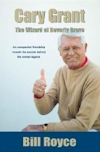 Bill Royce
Cool Titles, 2006
I'm not even going to provide a link to purchase this book, because I don't want to be responsible for one copy of it being sold. I didn't even make it through the first four chapters. I couldn't stomach reading one more page. Absolute refuse. Trash.
-- Debbie