We had to be up bright and early so that we could get to the Capitol Hills Arts Workshop (CHAW) by 9 a.m. This was a real test of who was a morning person, and who wasn't.
Cheryl WAS a morning person.
Jenny WASN'T!!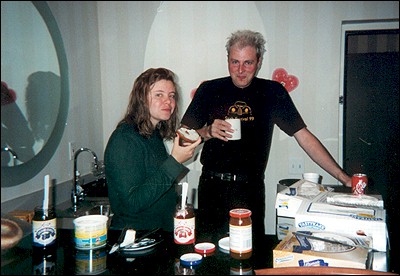 Our version of a continental breakfast!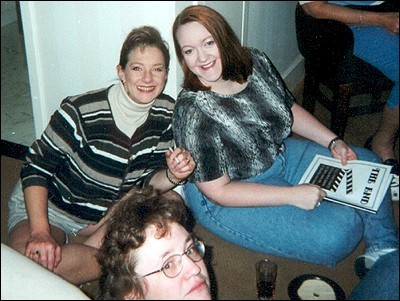 No matter what time of day, Melanie always looked radiant!
April has a bagel for breakfast & Aileen peeks up at us!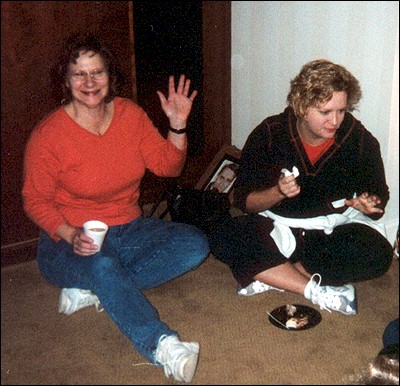 I think it's a safe thing to say that Patty is a morning person!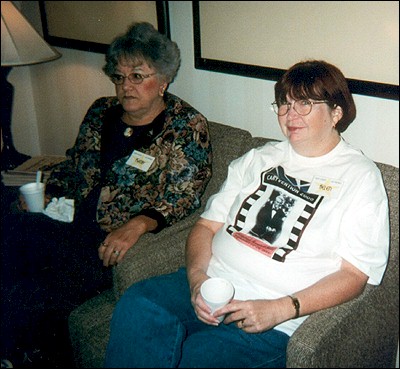 Kathy & Helen sitting quietly.
(Helen is wearing last year's convention shirt.)
Since Helen is a west coast gal, 8 a.m. is REALLY early for her!
---
Friday:
Enter Madame
That Touch of Drink
Notorious
An Éclair to Remember

Saturday:
The Philadelphia Cream Cheese Story
Merrily We Go to Hill
The All Full Truth
This is the Sights
Gunga Dinner
The Late, Late, Late Show
CaryTrivial Pursuit
Sunday:
Howsaboutaboat