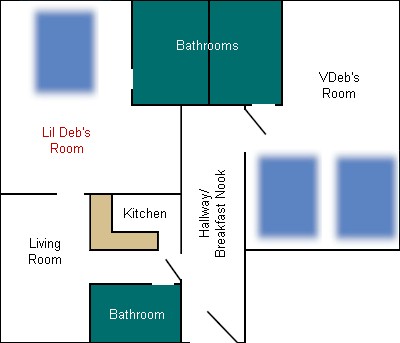 Many thanks to Debbie Moran for renting a suite for us.
It had a small kitchen area, complete with fridge and living room.
My room was just across the hall from Debbie's.
Both rooms were separated from the 8th floor hallway,
effectively giving us the entire end of the 8th floor to ourselves!
Perhaps the hotel did that for their own sanity!!
---
Friday:
Enter Madame
That Touch of Drink
Notorious
An Éclair to Remember

Saturday:
The Philadelphia Cream Cheese Story
Merrily We Go to Hill
The All Full Truth
This is the Sights
Gunga Dinner
The Late, Late, Late Show
CaryTrivial Pursuit
Sunday:
Howsaboutaboat