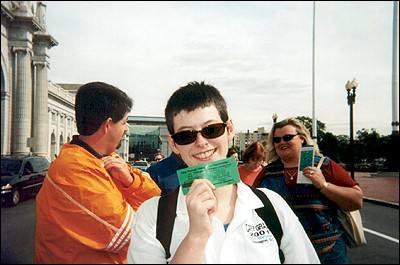 ZoŽ has her ticket!
After all these years, I just couldn't believe I'd finally met her!
I'm sure she went home with lots of bruises as well as nightmares of voluptuous American women hugging her at every opportunity!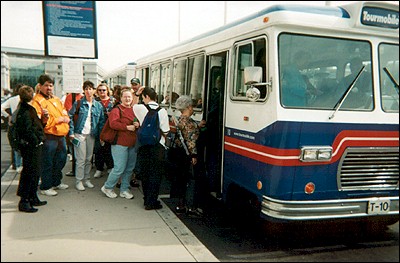 We were able to secure the entire back section of the tour bus.
Of course, once we laid claim to it, other boarding passengers seemed a wee bit terrified of the "back of the bus." Wonder why?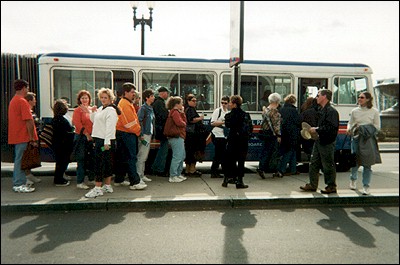 We didn't have lots of time to tour, as we needed to be back to the hotel in time to change for dinner at 4:30. I'd say that this was our most costly outing at $18 for just two hours of sight-seeing.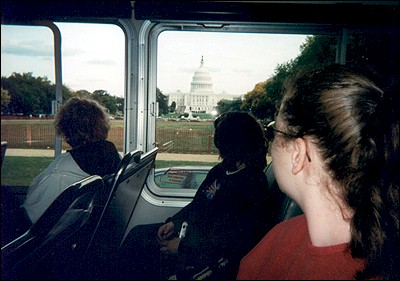 "I must say that I didn't think I would do as much and see as much as I did in Washington. I was awe struck as I stood looking at my nations heritage before me." -- Diane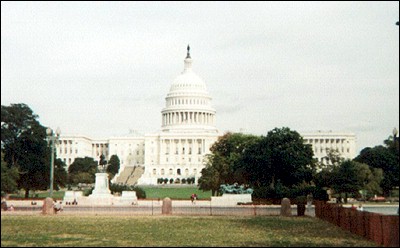 View from the window of the tour bus.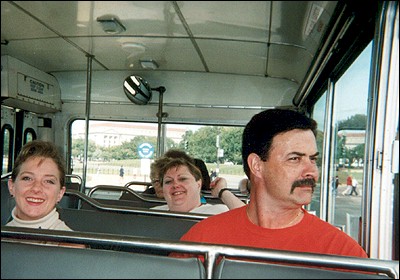 Melanie, Cheryl & Dale.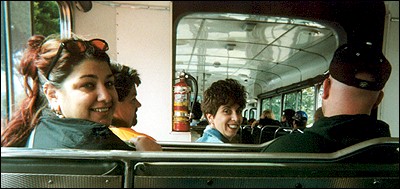 Our tourguide was a real hoot! At one point she got all sentimental; I think LeeAnn even got all teary-eyed as the guide was speaking with a choked-up voice. "What is this building she's telling us about that has her so emotional?" we wondered. The Internal Revenue Building!
Gotcha!!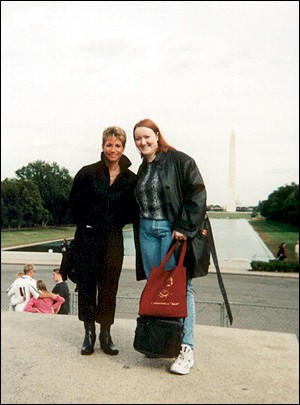 Debbie & April
Here we are at the Lincoln Memorial. This flat spot overlooking the Reflecting Pool must have been designed specifically for photographic opportunities. I think everyone of us had our picture taken here!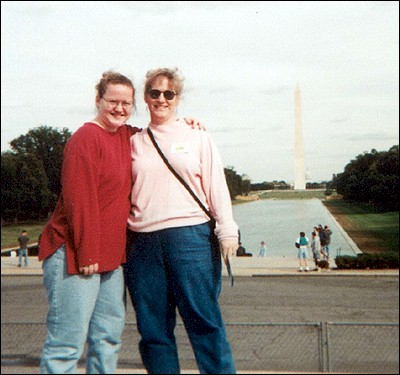 Notice the wide angle shot of VDeb & Emee.
All those hips, so little camera.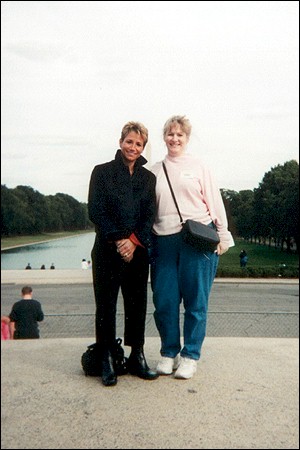 The Debs
Little & Voluptuous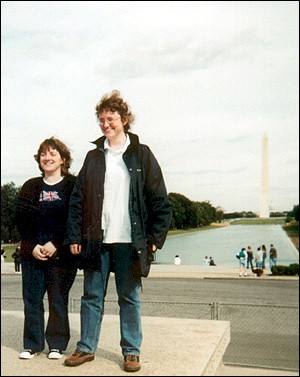 Sarah & Aileen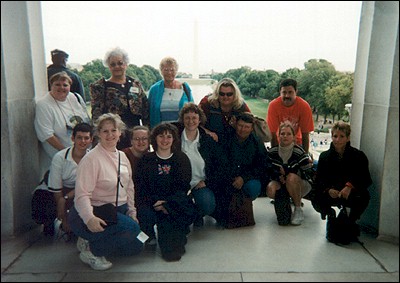 On the steps of the Lincoln Memorial
We asked someone to take our picture at the base of Lincoln's statue.
The fellow was appallingly rude. He snapped the picture without waiting for anyone to look his way, then had the gall to say, "Get out of the way!" He wasn't nice. So we took our own nice picture here.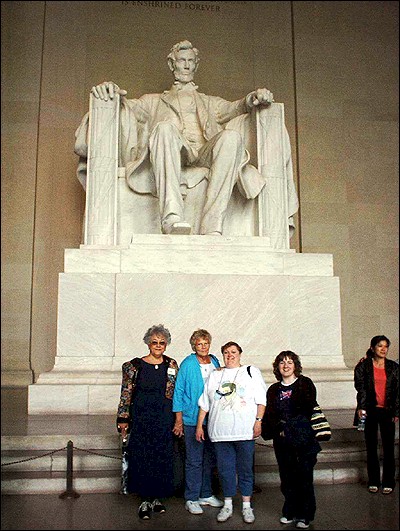 They found someone other than the mean guy to take their picture!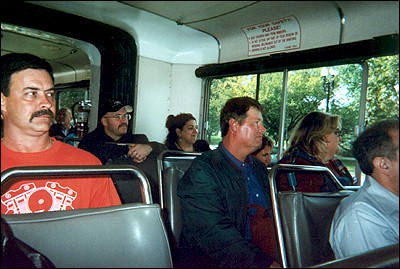 Our tourguide when we got back on the bus after the Lincoln Memorial was not very good.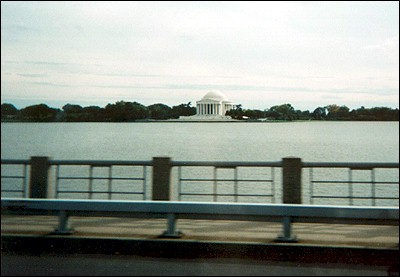 A view of the Jefferson Memorial from the bus.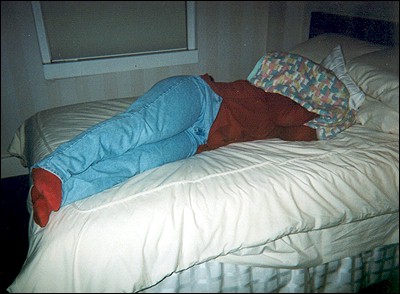 Emily was SO tired, but because our room was part of The List Outpost, she didn't get much sleep. When we got back from the tour, she lay down on the bed and promptly fell asleep amid the hustle.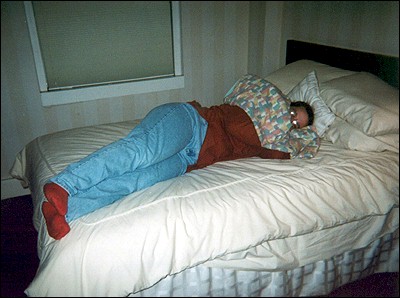 After I took her picture, I called her name to wake her up.
It was then I notice that she'd fallen asleep with her glasses on.
---
Friday:
Enter Madame
That Touch of Drink
Notorious
An …clair to Remember

Saturday:
The Philadelphia Cream Cheese Story
Merrily We Go to Hill
The All Full Truth
This is the Sights
Gunga Dinner
The Late, Late, Late Show
CaryTrivial Pursuit
Sunday:
Howsaboutaboat