Cary: Why Madame, you did ask the waiter for the finest dish available, did you not?
Girl: Yes I did, but....
Cary: We-ell then! Here I am!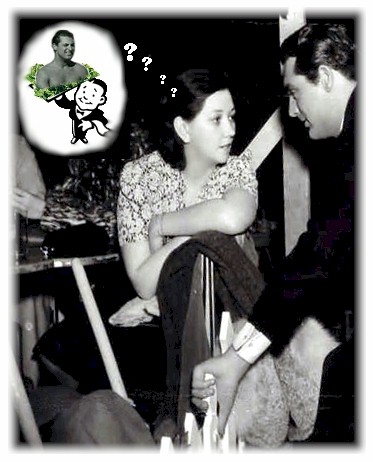 WINNER!
Submitted by Kate Curran
---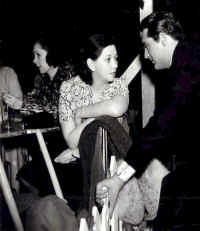 "Is that a steak in your hand or are you just pleased to see me?"
Submitted by Sharon Rose
---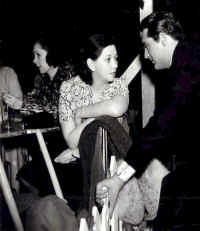 "Have you ever been kissed in a chair? Would you like to be?"
Submitted by LeeAnn Neal
---
"You say you're how old? Really? 22?
Well definitely that meets my requirements.
Send your resume to my secretary. Then we can talk about marriage."
---
"I wonder if this fence is plastic or real wood?"
---
"Excuse me do you happen to have any Grey Poupon?"
---
Cary was ready to tear the stake out of the ground and stab her the moment she turned into a Vampire.
---
She was so boring Cary thought he may have to stake himself to keep awake.
---
"Sorry, but I'm really tired & this fence isn't too safe.
Just give me my jacket back."
---
"Why yes, Mr. Grant, that is a dapper looking suit.
But don't you think your a bit over dressed?
It is just a barbecue you know."
---
Cary thinks, I'll keep hold of this fence picket just in case I need to
beat them off with something.
---
"Who me Married......... NO!!!!!!!!!!!!!!!!!!!"
---
"You remind me of a man........."
---
CG gripping fence tightly, "Oh my! What a nasal voice!"
---
"If she doesn't stop talking to me, I'm gonna brain her with this fence!"
---
"So, Mr. Grant, do you think I could go back to your place and, uhmm, see your suit of armor from the Bachelor and the Bobby Soxer?"
---
"I am in between wives and could use some nice companionship this evening!"
---
Cary thinking..."If I don't hold on to this picket fence, her breath is
going to knock me over!"
---
Many thanks to all of the participants in this contest: Lora Alejandro, Morag Clarke, Kate Curran, Jenny Curtis, Kathy Fox, Christina Matthews, Anthony McGuire, April Parrish, Sharon Rose, Melanie Yancey.
Back to Fan Fiction | Contest #13 >>
---