Winner - Martha Fregia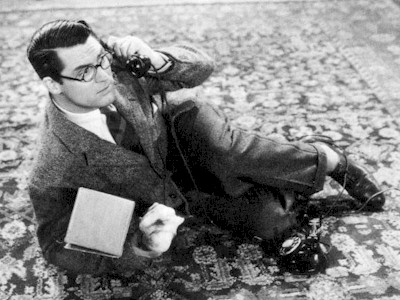 Can you hear me now?
---
Second Place - Martha Fregia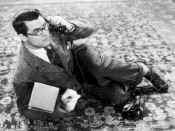 "Trying to figure out these calling plans has me tied up in knots!"
---
Three-way Tie for Third Place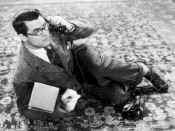 ITS TRUE MOTHER ... I Bumped into Tony Curtis in the lobby.
And said I saw your film Some Like It Hot....
And said NOBODY TALKS LIKE THAT...
HE WENT NUTS AND WRAPPED THE PHONE AROUND ME.......
I really don't know.
---
"I've been tied up on the phone for hours."
---
Madam - This IS the new form of yoga.
---
There were 23 entries in this caption contest!!
Honorable Mention:
"Room Service, can you send me up a blankey? I need a little nap"
I'm rather tied up at the moment.
"What did you want to say? I need to go to the little boys room"
"Quick! Snap the picture! I can't hold this pose for much longer!"
Mr. Timberlake, How's that "bust - a - move" thing again?
"Can you hear me now?...(pause).....Hello?....(pause)......Well it always works in the commercials."
Yes, I've just got to tie up a few loose ends.
"The reception's better this way, seriously..."
I'm a little tied up right now but I'll be there as soon as I can.
As soon as I get untangled, I'm getting a cordless phone.
Help! I've fallen and I can't get up!
"I'm sorry, can you repeat that? I tripped over the phone wire and it sounded like you said that I didn't win the Oscar...What? I didn't?!?
But you said this time I had it IN THE BAG!!"
Hello Is This Pizza Hut? I would like a Cheese Pizza.
Oh, really, mother. It's true I'm testing out a new immaculate Crease and dust proof suit for my new film To Catch a Thief.
What do you mean - "Someone else won the Oscar"?!
You said this time I had it in the bag!!!
"I was only saying to Audrey the other day,
the carpet looks as good as new."
Is this 911? Hi, I'm Clark Kent .
I've fallen and I can't get up. Will you please call Superman for me?
"Yes, madam, I understand but what you don't understand is that I must go".

---
Many thanks to all of the participants in this contest: Amy & Cassidy, Elaine Beal, Karen Bezman, Martha Fregia, David Grant, Chris Johnson, Raedean Petty, Sara Pollock, Ernestine Rush

, Jessica Stanford, Sheila Stapleton, Audrey Walstrom