As with anything, there are a few RULES to follow:
1. Email me privately with your entry. That way there's no unfair advantage by knowing who submitted which caption.
2. You MUST provide your name & email or I will toss out your entry.
I promise not to give it out to anyone!!
3. Enter as many captions as you wish!!
4. Submission Deadline is May 15th.
5. A panel of Warbrides, chosen by me, will judge the captions.
(Judges will not have entries in the contest - nor will they know who
submitted the entries. I do not judge the captions myself.)
6. Winner will be announced on May 21st. And if the winner gets her/his
address to me immediately, I'll do everything in my power to get your prize
in the mail by that week's end
7. All entries are subject to the Hayes Code! I reserve the right to edit
any language I find questionable, or to delete entire entries if I find
them personally objectionable and/or not in keeping with the spirit
of Cary Grant. (Absolutely no "four-letter words" or taking the Lord's
name in vain will be printed.)
8. Use of double entendres is encouraged, but remember Rule # 7!
9. IF YOU ARE UNDER 18, you MUST ask your mom or dad for permission to
enter this contest. I am a mom of four, and I want all children to act
responsibly on the internet. Please ask your parents to email me if they
have any questions!!
PRIZE
This large 23"x33" droolish poster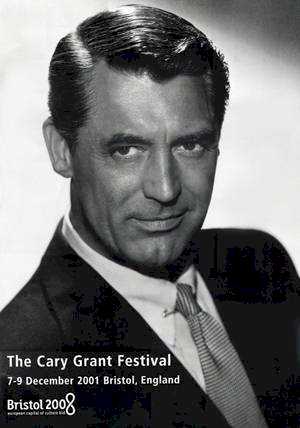 Enter as many captions as you can think up!!
Many thanks to David Long for the gift of this poster!!