CARY COMES HOME
Bristol, UK | July 16 - 17
www.carycomeshome.co.uk
@CaryComesHome | #carysailshome
FESTIVAL CURTAIN RAISER
Friday, July 8
7pm: Screening of Notorious (Dir: Alfred Hitchcock, USA, 1946, 102 mins) + wine tasting
Averys Wine Cellars, 9 Culver St, Bristol BS1 5LD
Click for more info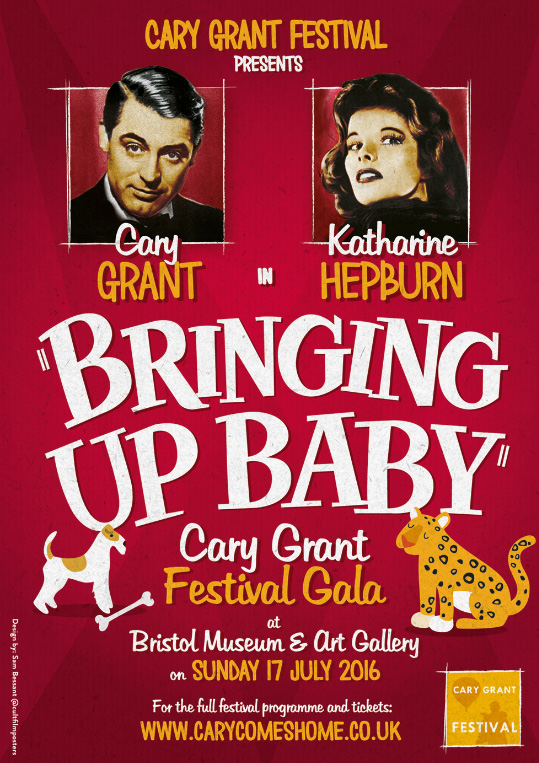 HARBOUR FESTIVAL WEEKEND
Saturday, July 16
Noon – 6pm (repeats Sunday 17 July): Cary Grant Festival Marquee
At-Bristol's Millennium Square
Click for more info
12 noon: The Man From Dream City
Watershed, 1 Canons Road, Bristol, BS1 5TX
Click for more info
2pm: The Making of Becoming Cary Grant
Watershed, 1 Canon's Rd, Bristol BS1 5TX
Click for more info
4pm: Only Angels Have Wings (Dir: Howard Hawks, USA, 1939, 121 mins)
Everyman Cinema, Whiteladies Rd, Bristol BS8 2NT
Click for more info
Sunday, July 17
11am: An Affair To Remember (Dir. Leo McCarey, USA, 1957, 120 mins)
Everyman Cinema, Whiteladies Rd, Bristol BS8 2NT
Click for more info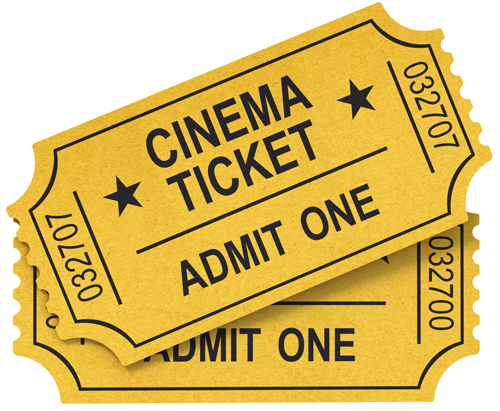 7pm: Gala Screening: Bringing Up Baby
(Dir Howards Hawks, USA, 1938 102 mins)
Bristol Museum and Art Gallery, Queens Rd, Bristol BS8 1RL
Click for more info
Maritime Bristol's role in transforming local lad Archie Leach into the Hollywood superstar and global style icon Cary Grant is to be celebrated on July 16 and 17 with two days of screenings, vintage entertainments, red carpet glamour, talks and tours running alongside Bristol Harbour Festival.
In keeping with the actor's boyhood love of the docks and extra harbour-side buzz, the latest Cary Comes Home festival is taking inspiration from the Golden Age of Transatlantic Travel by offering chances to dress up, hear vintage music, taste fine wines, watch a movie set on a cruise ship and play deck-games.
In addition, there will be expert talks about Cary's kiss-ability and his work with director Howard Hawks; an exclusive preview of clips from an upcoming bio-documentary; a marquee in Millennium Square, where visitors can pose for 'selfies' next to the Cary Grant statue; open-top bus tours to Bristol places associated with the star and screenings of a trio of his films, including one co-starring another one-time Bristolian: Deborah Kerr.
For its finale, Cary Comes Home will present a gala showing of the classic screwball comedy BRINGING UP BABY - in which Grant plays a fossil hunter, to Katharine Hepburn's heiress – in the apt setting of the dinosaur collection at Bristol City Art Gallery and Museum and at which extra treats will include a red carpet entrance, bubbly on arrival and refreshments, paparazzi, live entertainment and prizes for most glamorously-dressed guests.
Programme co-director Charlotte Crofts says: "In his autobiography, Grant reveals that he spent many hours watching ships come and go from the harbour, dreaming of sailing away with them. He also talks about the excitement he felt on making his first transatlantic crossing and of discovering that the film stars Douglas Fairbanks and Mary Pickford were fellow passengers. So it's perfect to have a celebration of his roots, life and work happening when the harbour is so lively: a wonderful chance for locals and visitors alike to find out more about one of the city's most famous sons and enjoy some of the glamour of his world and times."
To whet appetites for the Harbour Festival events, a choice of Cary Comes Home merchandise is on display and on sale at the Visit Bristol centre, on Canons Road, Harbourside, and a short film competition is already running, with prizes for the best 90-second salute to the gala film. There will also be a special screening in Averys Wine Cellars on Friday 8 July of the 1946 Alfred Hitchcock thriller, NOTORIOUS, co-starring Ingrid Bergman, combined with a tasting of wines linked to the film.
Other films being shown include the all action adventure and romance ONLY ANGELS HAVE WINGS, directed by Howard Hawks and co-starring Jean Arthur, and AN AFFAIR TO REMEMBER, which has a luxury liner as one of its main settings and co-stars Deborah Kerr who attended school in Clifton and began her acting career with what is now BBC Radio Bristol.
To see the full events line-up, look out for leaflets or visit www.carycomeshome.co.uk. Tickets can be booked via the website; from the cinemas where the talks and screenings are taking place or from the Millennium Square marquee.
Updates, comments and photos are also being shared via the CaryComesHome page on Facebook and via @CaryComesHome on Twitter, use #carysailshome.
Cary Comes Home is an initiative of Charlotte Crofts and Anna Farthing of Good Stuff (Bristol) Ltd. Partners are Averys Wine Cellars, Bristol Film Festival, Bristol Harbour Festival, Bristol Museum and Art Gallery, the newly-opened Everyman cinema, Whiteladies Road and Watershed .
CARY COMES HOME
Bristol, UK | July 16 - 17
www.carycomeshome.co.uk
@CaryComesHome | #carysailshome