CONGRATULATIONS FIRST PLACE WINNER ... ALICE JONES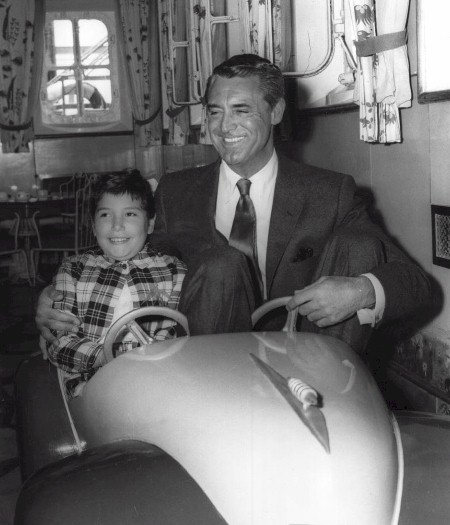 Room For One More?
---
Second Place - Cristina Baptista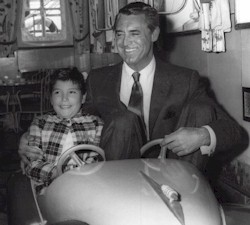 "The studio says they would have sent something bigger if I had won the Oscar."
---
Third Place - Beth Buford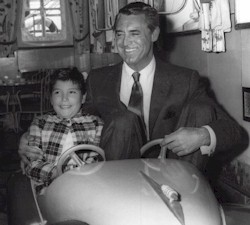 "This is definitely An Affair I Will Remember"
---
~ Honorable Mention ~
That's right, kid. Smile for the camera.
At least you don't have the gear shift tickling your behind.
- Sara Park -
Lately the studios have been giving me younger costars to work with.
First Grace Kelly then Audrey Hepburn and now her.
- Victoria Mentz -
This modelís called ĎThat Touch of Shrink.í
- Cristina Baptista -
"The Bachelor and the Teeny-Bopper"
- Victoria Mentz -
"What a ridiculous way to start a day" (Monkey Business 1952)
- Adrian Bucher -
Say 'Hello' to my little friend!
- Adrian Bucher -
They always look bigger in the advertisement, donít they?
- Cristina Baptista -

---
There were 109 entries in this caption contest!!
Many, many thanks to all of the participants in this contest: Karl Adkins, Cristina Baptista, Karen Bezman, LeVelda Box, Adrian Bucher, Beth Buford, Sandra Graham, David Greeno, Alice Jones, Tamara Lewis, Alexandra Madsen, Victoria Mentz, Lyn Metcalf, RoseAnn Ortiz, Esther Park, Sara Park, Irena Pasvinter, Amanda Ray, Blanka Rehakova, Judith Renwick, Carol Roccia, Judy Schuler, Bharti Thakkae, Craig Turner and Sandy White.